In 2017, freelance writer and regular VICE contributor Oobah Butler created a fake restaurant in his backyard rightfully named The Shed. His mission: to see it rise through the TripAdvisor ranks and become London's most highly rated eatery.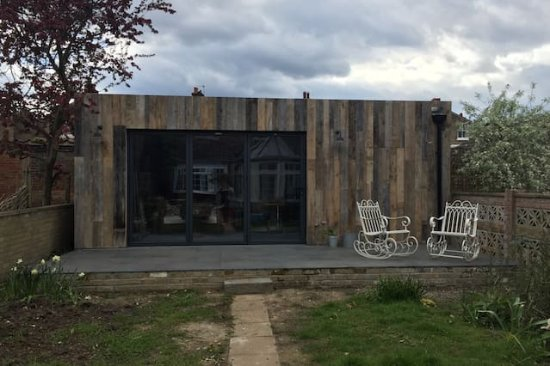 An appointment-only booking model, vague details, staged photos and plenty of fake, 5-star reviews submitted by friends was all it took to rise through the ranks. And roughly 8 months later, Butler's goal had been realized.
It may be hard to believe a fake restaurant could rise to the top spot of an online review platform like TripAdvisor, especially with the number of checks and balances put into place for flagging fake reviews and spam. However, it certainly shows the power of influence held by online ratings. 85% of consumers report trusting online reviews as much as they do personal recommendations, which is why it's no wonder that they became such a major factor in shaping business reputation and brand image.
Online reviews, popularized by eCommerce masters like Amazon and Zappos, have become a way for customers to verify value. Unlike brick and mortar stores, making the leap online from interest to purchase of a less tangible product requires a different kind of convincing. This is where online reviews—usually in numerical or star-based format—prove quite useful, especially when accompanied by a few lines that provide user context and detail.
Don't take our word for it though. Let the numbers do the talking with our roundup of 40+ online review stats that speak to the power of shared experience.
Build Consumer Trust with Online Reviews
Assuming that your business is solely at play in controlling the consumer perception of your brand will prove you not just wrong, but disappointed. For as much time as you spend shaping brand assets, you should dedicate just as much (if not more) to building social proof through the power of the opinions that matter most: those of your customers.
Improve Local Search Rankings
Online reviews don't just establish validity with consumers on behalf of your brand, they build trust with the search engines most in control of fueling your online presence. And these online review stats speak to exactly that.
Impact Bottom Line Revenue
While online reviews may seem like fluff in comparison to your other conversion-driving initiatives, the long-term impact will be equally felt in your bottom line. As these online review stats show, ratings play a key role in final purchasing decisions.
Mitigate Negative Reviews
At surface level, negative reviews may appear to be just that: negative. However, with the right mindset, they can prove to be opportunities for turning a situation around and further shaping the values of your company. Let's take a look at online review stats that can help you make sense of negative reviews:
Star Power
The star rating system has become a quick, visual indicator to consumers of the trust they should have in a brand's product and/or services. These online review stats reflect the power of the system:
Drive Clicks and Conversions
Think of your online reviews as high funnel jumping points for driving activity towards your business' website and other marketing assets.
Adapt for Mobile
Ignoring consideration for the prevalence of mobile in the online activity of your consumers is to ignore a whole subset of your consumers entirely. It's an area of continued growth that your business should be mindful of in relation to not just reviews, but all of your marketing initiatives.
Keep Online Reviews Updated and Responded to
People's perceptions of your business aren't just shaped by online reviews alone, but how you, as a business, interact with those reviews. Engaging in conversations and responding to reviews left behind shows a level of care for your customers that come across as authentic and meaningful.
40+ Online Review Stats That'll Have You Seeing Stars
When it comes to adding benefits to your business through the incorporation of online reviews into marketing materials, SEO efforts and beyond, the possibilities for positive return are endless. Open the avenue for connecting with your customers to build trust and continue adapting to the wants and needs most important to them.
Are there online review stats that stand out to you from the list above? Tweet your thoughts to us at @RatingWidget and let's keep the conversation going!